Eastgate Dental Excellence specializes in
45244 dental crowns
and ceramic crowns at our office, which is open from 7am-7pm and on Saturdays so patients can make appointments that are convenient for them. Preventive care to prevent toothaches starts with proper brushing and flossing in order to keep the mouth and teeth clean and healthy. Keeping a clean oral environment for teeth is important to ward off tooth decay and plaque and tartar that can build up on teeth. Plaque and tartar need to be removed daily so that they don't cause build up and cause tooth decay. Decay may warrant the need for a dental crown.
Our
45244 dental crowns
are used to cap a tooth that has some form of decay or after a root canal. Typically a root canal therapy is completed in one to two visits, but it depends on the complexity of each individual case. It is ideal to save the tooth rather than extract it, which is the goal of endodontic procedures. During a root canal we remove the inflamed pulp and clean the inside of the tooth before capping it off with a crown to protect it. Inflammation inside the tooth can be painful. The actual procedure itself is not painful. Root canals are not complicated procedures but should be done as early as possible to avoid any potential chance of infection.
Patients can request an appointment online or by phone for their
45244 dental crowns
. Ask us about the latest in porcelain restorations, the latest cosmetic restorative materials and orthodontics such as Invisalign. Our practice has been serving the area for over 35 years with the best in dentistry. Call today for more information or to get to know more about us.
Eastgate Dental Excellence
3241 Mount Carmel Rd
Cincinnati, OH 45244
(513) 443-8561
By Eastgate Dental Excellence
February 27, 2019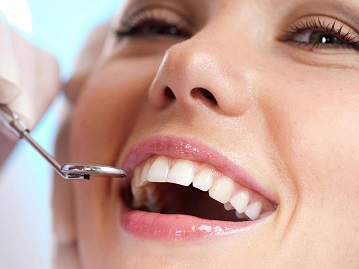 Blog Posts
Follow Us