Severe gum disease, tooth decay and teeth injuries can cause tooth loss. Tooth loss can have a profound impact on the quality of one's life. Dentures are among the most common teeth replacement options available that can be discussed with a professional dentist 45244, like ours at Eastgate Dental Excellence.
Dentures are removable appliances that replace your missing teeth which will restore your smile and your oral health. When teeth are missing, facial muscles will sag as a result. Since they replace your missing teeth, dentures help to fill out the appearance of your face and also help you to speak and eat much better than you could without teeth. They will also help to improve your smile. There are different types of dentures that could be used depending on the number of teeth you've lost. Partial dentures are for patients who have some remaining natural teeth in either the upper or lower jaw. Partial dentures are very beneficial because they fill in the spaces where the missing teeth were and prevent the other teeth from moving or shifting position. Partial dentures can be either removable –precision partial denture or fixed; a fixed bridge is cemented into place. Full dentures, also called complete dentures are used for people who have lost all of their teeth. The two options for complete dentures are "immediate" or "conventional". Immediate dentures are made in advance and are then placed by your expert dentist 45244 once all of the remaining teeth are removed. Conventional dentures are placed in the patient's mouth about 8-12 weeks after the remaining teeth have been removed and the gums have completely healed.
To learn more about dentures, you should consult with our expert dentist 45244. Call our office and one of our associates at Eastgate Dental Excellence would be happy to schedule your appointment.
By Eastgate Dental Excellence
March 26, 2019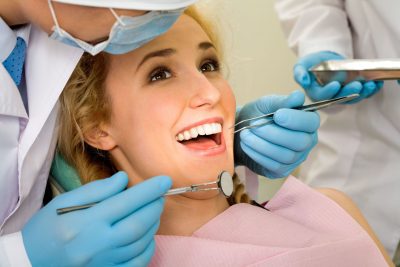 Blog Posts
Follow Us